Mr. Siegel first became involved with the scientific community when, in 2002, he filed a landmark case seeking a guardian for the alleged clone, "Baby Eve." The case was widely credited for exposing Clonaid, the so-called "human cloning company" as a sham. This case, and the media attention which ensued, allowed Mr. Siegel to meet with scientists and policy experts to discuss the need for legal and policy advocates for the scientific community. This led to Mr. Siegel's founding of the Genetics Policy Institute (today Regenerative Medicine Foundation) and his commitment to advocacy work on behalf of patients, doctors and researchers involved with the regenerative medicine community
In 2004, Mr. Siegel played a pivotal role in galvanizing a global movement that successfully lobbied the United Nations to reject a treaty that called for a prohibition of nuclear transfer, or therapeutic cloning.
As a recognized policy expert on stem cell research, regenerative medicine and cloning, Mr. Siegel works with the world's leading stem cell researchers and advocates. He works with grassroots activists throughout the United States, raising public awareness and educating lawmakers, the media and public on stem cells and regenerative medicine.
Mr. Siegel is a frequent panelist and keynote speaker on the subject of stem cells, public policy, patient advocacy and the societal implications of longevity. Among his many presentations, he has spoken at the United Nations, the Salk Institute, the German National Academy of Science (The Leopoldina), and others. He has lectured at more than 40 colleges and universities around the globe.
Mr. Siegel frequently works with the media as a policy expert. His media appearances include interviews with CBS Evening News, the CBS Early Show, CNN, MSNBC, Fox and Friends, National Public Radio's All Things Considered, New York Times, The Washington Post, The Boston Globe, Wired News, The Scientist, New Scientist, The London Times, Le Monde, Pravda, The Peoples Daily and many other publications.
A native of Richmond, Virginia, he received his undergraduate and law degrees from the University of Miami (BA 1972, JD 1975). He is a member of the Florida Bar, since 1975.
Manuel has a passion for helping visionaries, innovators, and entrepreneurs make the world a better place -embracing a holistic definition of success that encompasses the entire web of life.
Manuel is an expert in helping mission-driven organizations innovate, design strong value propositions, and build and mobilize social movements. He is the founder and CEO of KumuThrive, a transformative capacity-building firm, and of its nonprofit arm, Kumu.
Manuel holds a Master's degree in Economics, and a Law Degree. He teaches and lectures on social entrepreneurship and mission-driven innovation at international business schools and at the International Entrepreneurship Diploma at the University of Berkeley.  More about him at http://www.manuelmaqueda.org/
Jerry Frenz brings more than 30 years of experience in accounting, budgeting and forecasting to the Genetics Policy Institute. Jerry has been a part of theRegenerative Medicine Foundation team since 2008, when he began serving as a financial consultant. In 2010, Jerry became the Chief Financial Officer and has recently expanded his role to include the duties of Chief Operating Officer.
Jerry's experience includes accounting, budgeting, forecasting and strategic planning at a variety of diverse organizations, including large multi-billion dollar corporations, small corporations and nonprofit organizations.
As a CPA and auditor for a "Big 8" accounting firm, Jerry conducted international budget reviews for operations in Brazil, Australia, South Africa and throughout Europe. One of his projects included a $600 million acquisition. He moved to Florida in 1987, working for FPL Group in acquisitions and divestitures. In the early 1990s, he became the controller of a South Florida retail chain and was instrumental in taking the company public.
Over the past decade, Jerry has brought his expertise to the nonprofit sector. He has served as the CFO in three established and successful nonprofit organizations. He helped grow one organization from a $500,000 operation to a $5 million operation in eight years. Jerry has been a consultant for the Nonprofits First Agency Certification program, which promotes sound business practices in the areas of nonprofit governance, administration, board governance, human resources and financial management. He has provided training to more than 150 nonprofit organizations in South Florida on topics including financial management, budgeting, indirect cost analysis, and financial strategic planning.
In 2008, Jerry was nominated and became a finalist in the South Florida Business Journal CFO Awards. A member of Toastmasters International, Jerry has won several speaking awards.
Jerry earned his BBA in Accounting from the University of Wisconsin-Whitewater.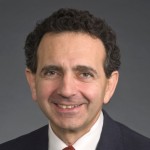 Antony Atala, MD
Board Member
Director, Wake Forest Institute for Regenerative Medicine
W.H. Boyce Professor and Chair, Department of Urology
Wake Forest School of Medicine
Winston Salem, North Carolina
Rick Blume
Board Member
Managing Director
Excel Venture Management, LLC
Boston, Massachusetts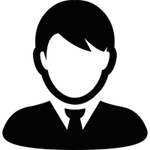 Timothy Choate
Board Member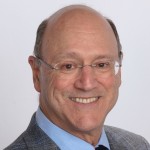 Steven A. Davis, MD
Board Member
Co-Founder and Chief Medical Officer
StemBioSys, Inc.
San Antonio, Texas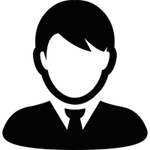 Ralph Dittman, MD, MPH
Board Member
Huffington Foundation
Houston, Texas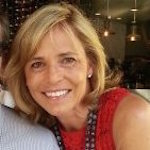 Jeanne Fontana, Ph.D, M.D.
Board Member
Experienced senior executive of health-related business ventures.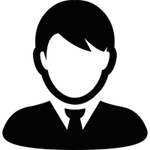 Richard S. Grossberg
Board Member
Richmond, Virginia
Connie Koch Harrell
Board Member
President
Keiretsu Forum Southern California
Costa Mesa, California
Katherine R. Lahnstein, JD
Board Member
General Counsel and Chief Compliance Officer
SEAF
Washington, D.C.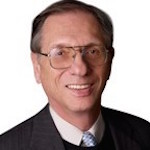 S. Peter Ludwig
Board Member
Principal
Fish & Richardson P.C.
New York, New York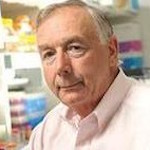 Martin McGlynn
Board Member
Stem Cell Pioneer
Palo Alto, California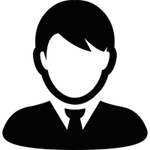 Sam J. Milstein, PhD
Board Member
Mortar and Pestle Consulting
New York, New York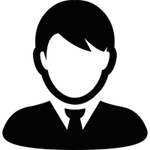 Andrew Ripps
Board Member
Boca Raton, Florida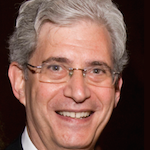 Bernard Siegel, JD
Board Member
Founder and Director
Regenerative Medicine Foundation
Wellington, Florida